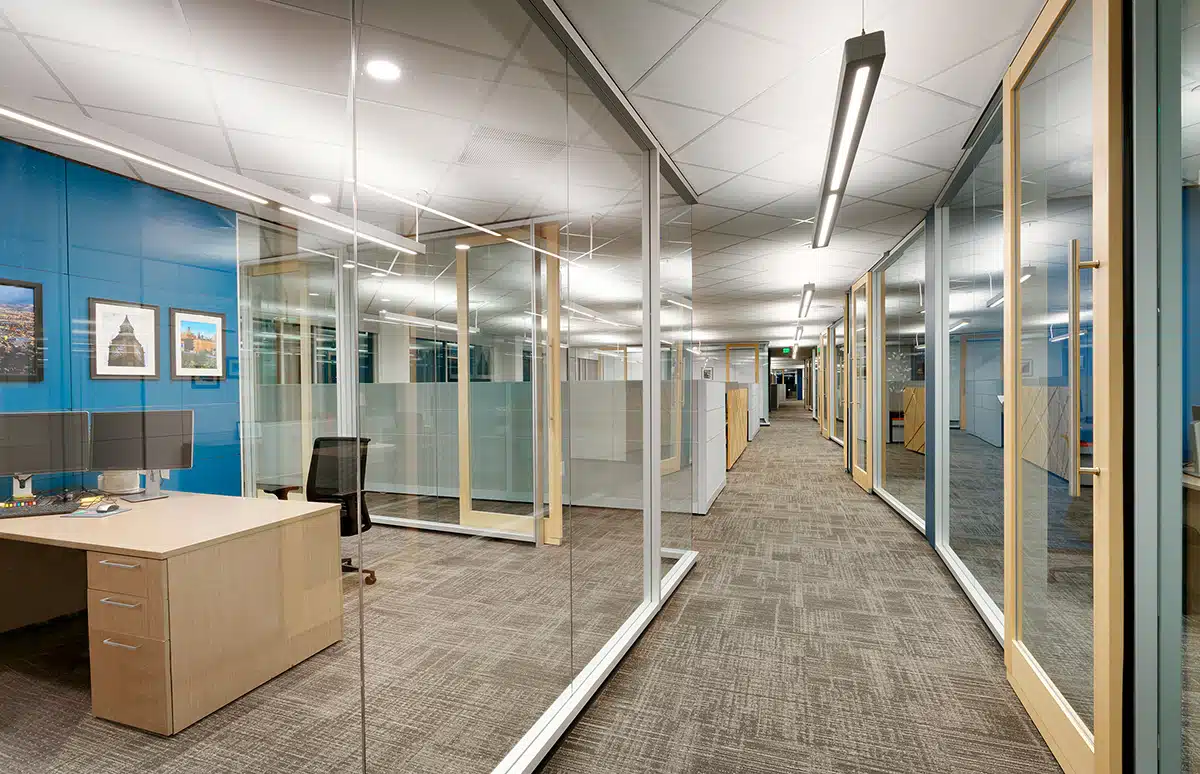 Architects creatively navigate the problems associated with exterior and interior design. The job frequently calls for innovative solutions to meet the goals of the owner, adhere to various zoning laws and lot limitations, and to conform to the overall aesthetic of the community while also keeping buildings safe and functional. Interior architecture bases its resolutions on the functionality of the space, while interior design focuses more on visual appeal and aesthetics.
While many people confuse the two, interior architects improve interior design basics by constructing an aesthetically pleasing interior. They consider the practicality of the space, but they also include design elements that make the building's structure safe and functional.
Understanding the differences between interior architecture and interior design will help you decide which option is best for your project. Our interior architects break down the basics of interior architecture below.
Interior Architecture 101
What is Interior Architecture?
Interior architecture considers the physical, mental, and emotional needs of an owner or tenant and the users of the building when designing the interior space. Interior architects create design solutions built on composition, articulation, finishing, and furnishing of spaces.
These architects specialize in designing and building interiors based on safety, functionality, and visual appeal, rather than the aesthetics of the finishing touches. As interior architects design a space, they not only pay attention to how the space will function but also the finer details, such as types of building material used. They are skilled in the use of light, color, and textures and will consider how the interior affects the appearance of the exterior, such as the placement of windows.
Most interior architects work in architecture or design firms. To qualify for these positions, interior architects must complete a 4-year degree, typically a Bachelor of Fine Arts in Interior Architecture. However, some universities only offer degrees in interior design, which most firms will accept instead.
What is the Difference Between Interior Architecture and Interior Design?
Although there are similarities between interior design and interior architecture, there are also key differences that differentiate each service. Here are a few to consider:
Interior Architects Hold a Degree
As mentioned earlier, one defining difference between interior architecture and interior design is that architects must have a license to practice. On the other hand, the qualifications to become an interior designer include a state license or certificate from the Council for Interior Design Accreditation. Interior designers can also receive certification from the National Council for Interior Design Qualification after successfully passing a three-part exam.
Interior Architects Handle Structural Renovations
Those working in interior architecture typically design the entirety of the interior structure, including reaching a more technical level in the design process. To accomplish this, interior architects work closely with builders, contractors, and technicians facilitating other areas of a construction or renovation project.
Interior Design Focuses on Aesthetics
Interior design focuses on creating cohesive and aesthetically pleasing designs within a built interior space. However, the profession is now expanding to reflect other aspects of the design process, including its architecture.
What Does an Interior Architect Do?
Interior architects may focus on a space's function when offering design services, but their day-to-day includes a series of tasks that help them accomplish this overall goal. These designers will use computer software to draft and produce construction documents used when contractors build-out a space. They also work closely with other professionals on the project, such as contractors and engineers, to coordinate the design and ensure proper design implementation.  
Some of the daily tasks of an interior architect include:
Advise clients on various design elements included in the project, like space planning, layout, and furnishings or equipment.

Plan and design interiors, including construction features.

Subcontract manufacturing, installation, and arrangement of carpeting, furniture, fixtures, accessories, draperies, paint, and wall coverings.

Consider the environmental impact and sustainability of an interior space by formulating a practical and conducive design.
Interior Architecture Services
Since interior architecture covers design analysis and interior construction, interior architects require a deep knowledge of several specialties. These services will revolve around construction regulations and an understanding of a particular structure. This knowledge and higher technical ability are what set interior architecture apart.
A few of the services offered at an interior architecture firm include:  
Programmatic Analysis

Conceptual Design

Interior Space Planning and Schematic Design

Interior Construction Documents

Furniture Coordination

Furniture, Fixtures, and Equipment (FF&E)

Construction Administration

Illustration Production

Specialized Industrial Design
Interior Services at Think Architecture
If you are looking for experienced interior designers and architects for your project, consider Think Architecture. Think Architecture is an award-winning interior design and architecture firm focused on both commercial and residential projects in Utah. Our talented interior designers and architects deliver creative, innovative, and visionary solutions for each and every interior space. Trust our interior designers and architects to create an environment that defines your needs and aesthetic goals.
Get in touch with our Interior Design Architects to learn more.