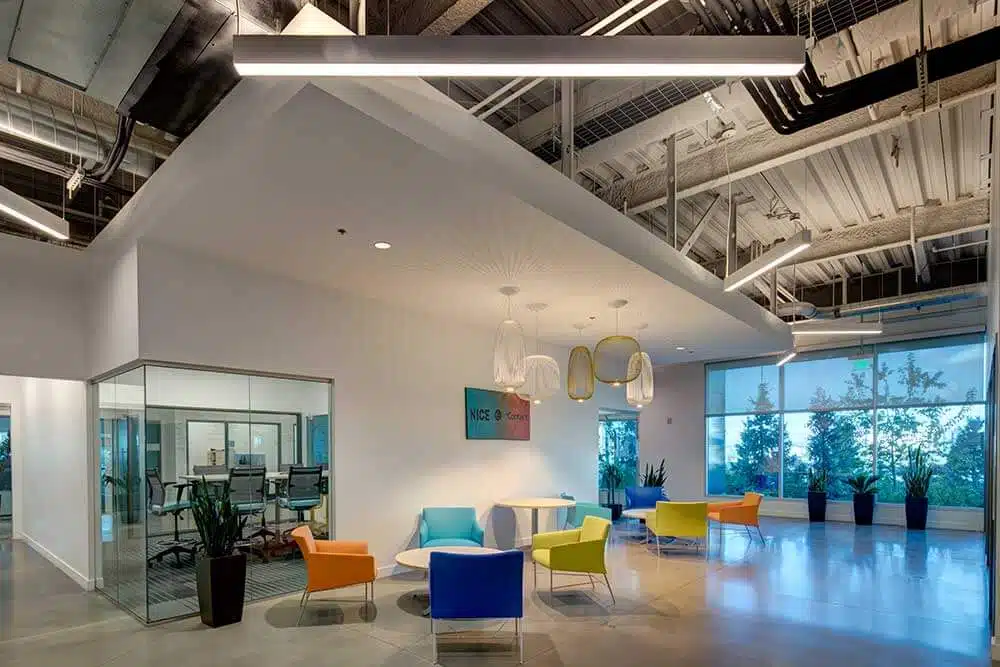 Office space used to hold a strict design and architecture style code. Large offices on the perimeter blocked out with smaller employee desks living in the middle. It was a multi-story design with little leeway. Today, office design has taken a significant transformation. From open office space to design that emphasizes amenities for all employees, architects, and interior designers are constantly changing the standard office space.
Don't expect the office design revolution to slow down any time soon. In fact, change is on the horizon from the dedicated office style to mixed-use space. Many of these changes are already part of campus development projects planned in Silicon Valley and other leading business locations.
Here are the trends leading the office re-design movement and future office design.
Flexible Office Space Design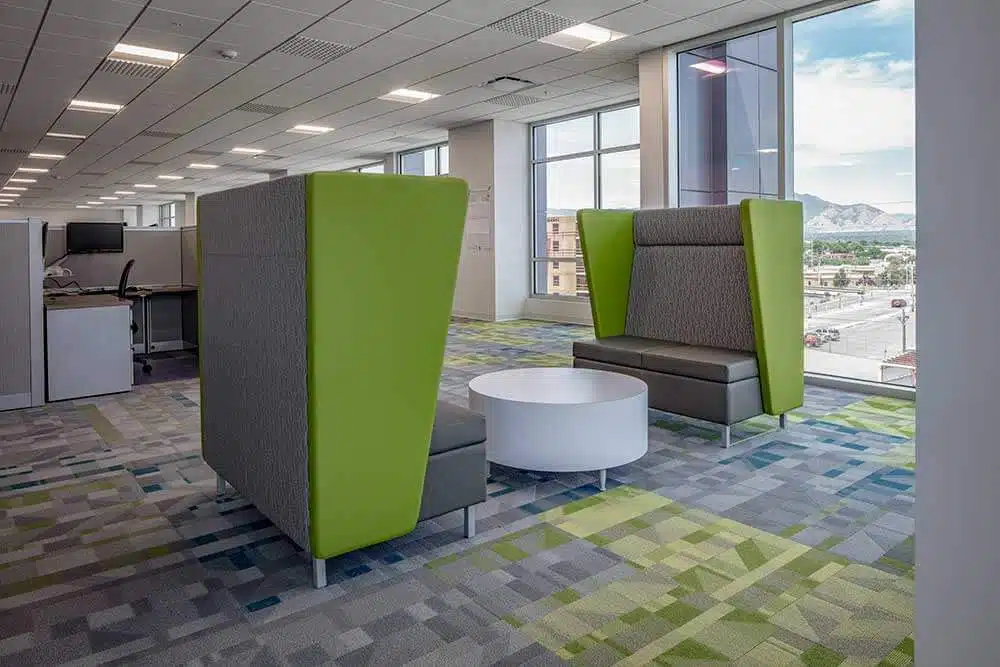 Modern design and architecture techniques include an open floor plate for increased flexibility. Open floor pates and increased density are continuing to lead the way into future office design. When designing office buildings and tech campuses, the planning primarily requires looking at the needs of the end-users. More tenants are looking for a non-traditional workspace that delivers a practical approach. These types of tenants are looking for technical capability, flexibility, and uniquely laid out floor plans.
All of this means using an unconventional approach in design. Architecture and design still must capitalize on views and retain the fixed fixtures of a traditional office, but it must provide unique elements. As designers try to create more efficient floor plates, increased daylighting structures, and fewer structural impediments, flexible office buildings are becoming the wave of the future.
Emphasis on Office Building Amenities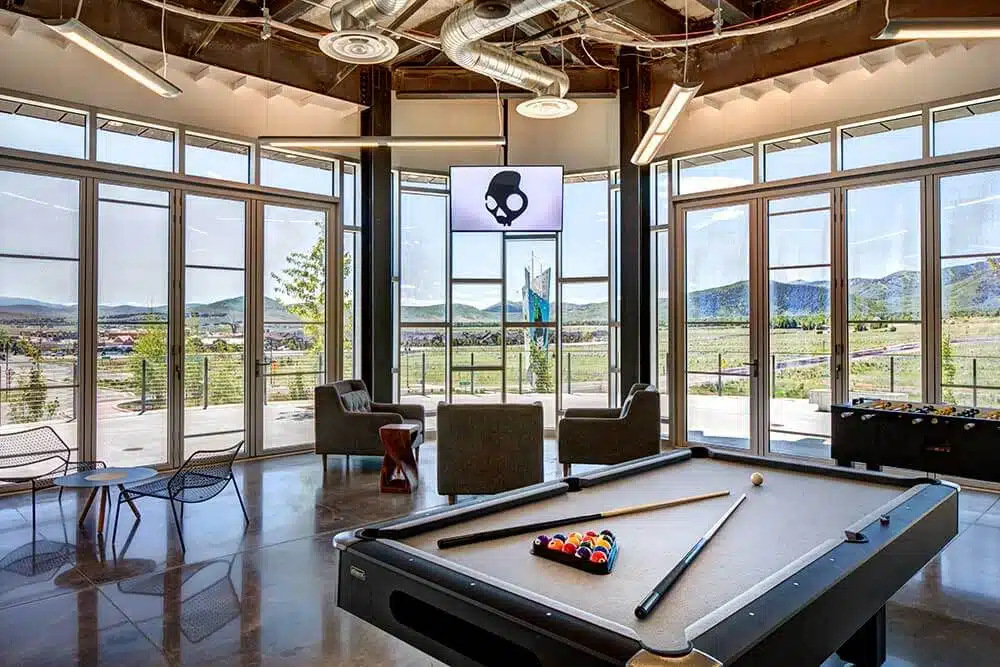 The offices of the future are all about collaboration. Focused on the exchange of ideas and bettering the lives of employees, amenities are a key element in future office design. Technology-drive workplaces are pushing this design model forward as industry experts look for office space that fosters transparency and imitates life outside of work. Tenants are looking for buildings that interweave lifestyle amenities with the traditional work environment. This emphasis on amenities is giving designers and architects a longer leash in their design plans.
However, many designers are turning to upgraded break rooms and work areas that reflect the company's dual needs of employee collaboration and privacy. It is a fine line that designers must design around and balance. Fortunately, working with business owners, designers can figure out what draws tenants in and how to attract a growing workforce.
Sustainable Office Designs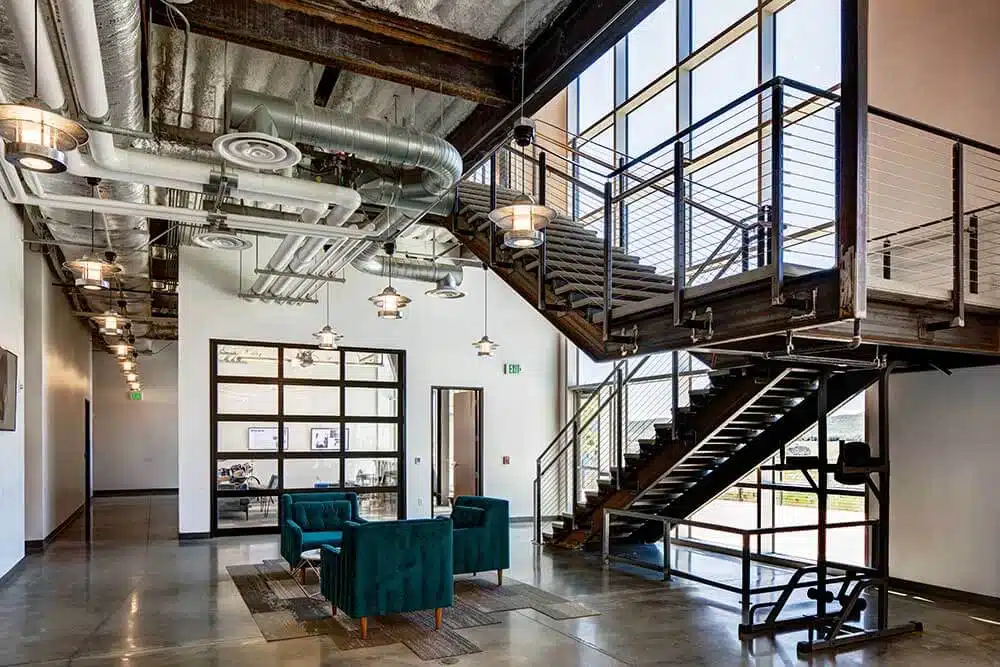 Sustainability is a significant driver in workplace design. In fact, many trends are pointing to sustainability as the decision-maker for many up-and-coming work environments. One market-driven indicator included in the fight for increased sustainability is Environment Social Governance (ESG). Designers and architects who hope to compete in the market will need to develop hyper-sustainable designs that attract a high ESG rating. If companies fail to comply, they risk the likelihood of decreased funding. Even now, ESG is impacting businesses, as consumers and business leaders are focusing on lessening their impact on the environment.
One of the ways Think Architecture has implemented a narrowed focus on sustainability is through our mixed-use developments. These urban spaces focus more on human interaction by creating a self-contained mini-city. These communities include everything a resident or employee needs in one location. It also lessens the community's impact on the environment by decreasing the need for personal-use transportation.
Vertical Campuses
The vertical corporate campus is an area that designers are continuing to explore. This is another area of focus brought about by the sustainability trend. The balance between suburban and urban workplaces is now leaning towards denser working and living conditions. Architects and community developers are looking towards this mixed-use communities and vertical campuses to help solve this growing need.
As we strive for increased efficiency and sustainability, vertical campuses are the natural outcome business owners, and the real estate market is gravitating towards. The vertical campus often includes a variety of facilities that tenants and their employees can enjoy. For example, these office buildings can consist of health centers, libraries, gym facilities, restaurants, markets, and more. Not only does this increase sustainability in the workplace, but it creates a synergy and pathway for employees to connect (which is typically a problem in high rise design).
New Office Technology Trends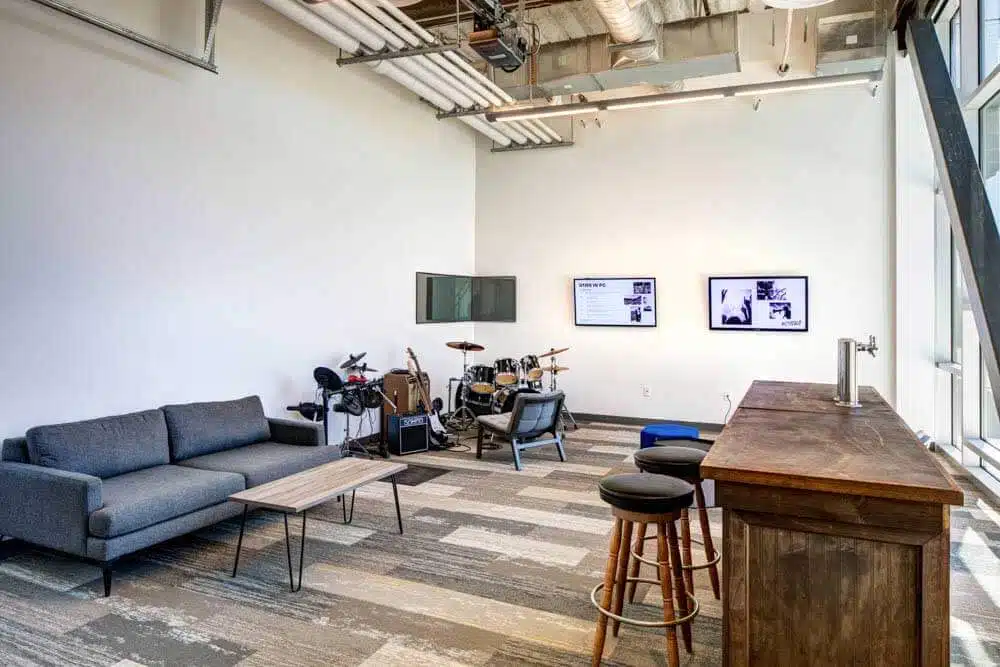 Technology is an ever-changing field, and it is hard for architects and designers to predict what is coming next. We must design buildings that can evolve with it. While technology continues to take over the common workspace, it is still important to emphasize human interaction inside physical space. If done right, a designer can create a building or set of buildings that increase the opportunity for people to collaborate and connect without lessening the ability for technological input.
Think Architecture and Future Office Design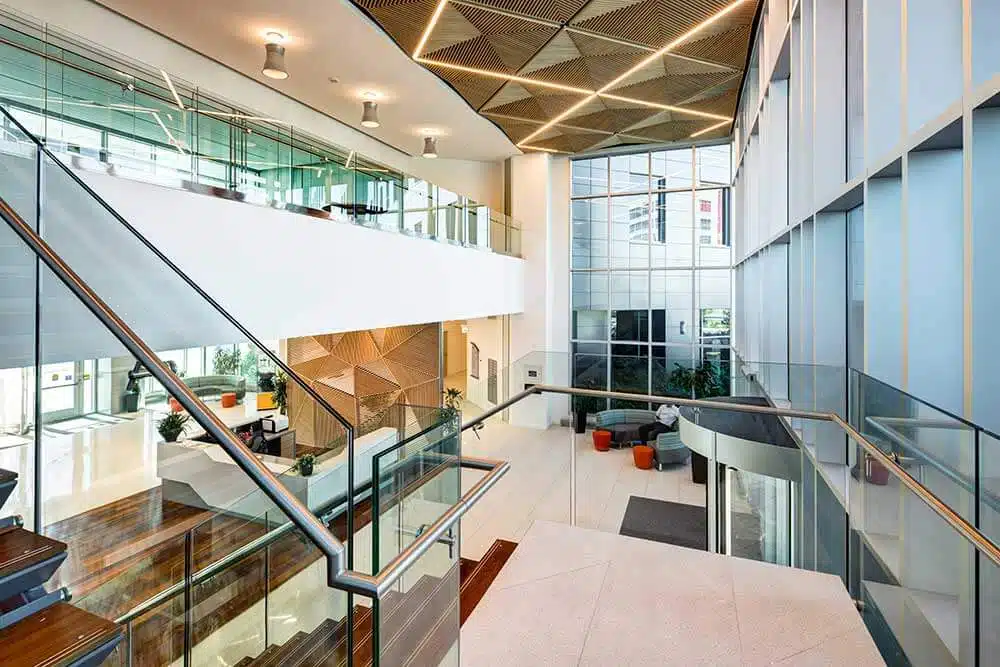 Our architecture firm focuses on creative architectural design services that place a strong emphasis on functional yet inspiring design. Our approach relies on the wisdom and clarity of experience with energy and youthful innovation to design finished projects that are both exciting in form, and grounded in function. Get in touch with our team to discuss our latest plans and how we are implementing future design trends into our current projects.