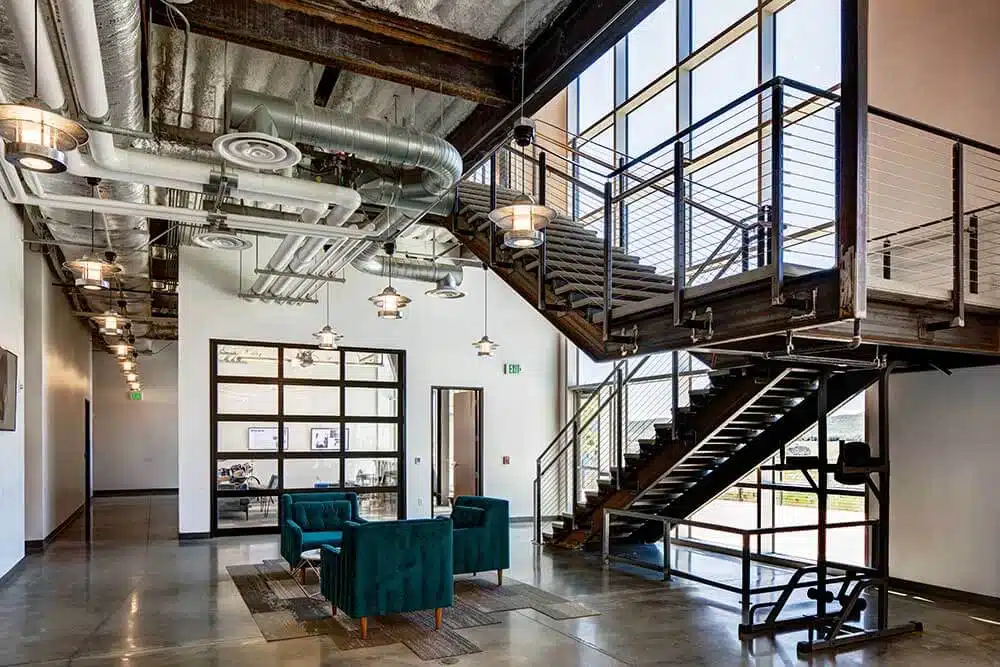 Today's architecture is less about grand designs, complicated styles, and overwhelming architecture. 2020 is all about maximizing the minimal. While that might sound contradictory, there are ways you can get the most out of building design without overloading it. Minimal and modern architecture is the way to go, but that doesn't mean you are left with dull designs. You can get a lot out of architecture while staying within today's architecture wheelhouse.
For example, you don't need to have a lot of square-footage to make an impact. Instead, upgraded architecture hacks will emphasize the interior space of your home, leaving you with plenty of room for interior decorating. From re-working unused space to editing out what doesn't work, there are several ways you can get the most out of your building with architecture.
If you have ever thought of re-designing your current space, renovation, or starting a new construction project, here are the top ways you can maximize your space using architecture.
Remove Unnecessary Empty Space
Buildings should always be designed with the end-user in mind. The importance of architecture depends on its relevance. If your building doesn't work for its occupants, then it is likely poorly designed. One reason a design can fail is that it is full of empty, unnecessary space.
In a retail or business space, there is plenty of square-footage not correctly utilized. However, no space is deemed dysfunctional. Designers can lend a hand in solving the problem by considering the functionality of every area. During the design phase of the architectural process, designers should think of it all. Rather than leaving space open for interpretation, make sure every room serves a purpose.
Of course, you need room to breathe. Find the perfect balance by determining what the space needs, utilizing empty space when necessary, and leaving the rest untouched.
Many designers focus their efforts on what falls below the mid-line. However, a good designer takes advantage of everything at their fingertips (including what is happening above). Have you considered opening up your ceiling? The industrial style introduced open ceilings to business settings. You can entirely transform a space by opening things up above your head.
Closed ceilings can leave a building looking dingy and dark. One reason is that specific ceiling structures can actually absorb light. A bright, open ceiling bounces light back down into the space, similar to the effect of adding a few extra windows. If an open-ceiling doesn't achieve the particular aesthetic you are looking for, opt for higher ceilings.
High ceilings give the space extra room for light to travel. It also provides interest, appeal, and definite advantages. In warmer climates, it's easier to cool spaces with high ceilings. You will also have space for vertical storage, interesting lighting and chandeliers, and other interior design additions.
As mentioned earlier, lighting is one of the critical ways a space can open up. Light is very important to most designers and architects. One way our designers maximize any space is by giving natural light multiple ways to travel throughout a structure. Along with adding windows, doors, skylights, and more, every room should include layers of light. You can choose light wide plank wood floors, light paint colors, mirrors, light fixtures, and more to give your room the lighting it deserves.
Clutter is the enemy of space. One reason minimalism has taken over architecture and design is that it removes the clutter and gets to the bones of what matters. Rather than throwing out everything you own, get strategic with storage. Rather than buying individual storage items, you can get ahead of the game with built-in storage. A few ways you can implement storage through architecture is with built-in shelving, open-shelving, cabinetry, hidden storage, locker rooms, and upgraded closet space.
A roof can serve more functions than simply putting a roof over your head. Take a cue from retail spaces, apartment complexes, and hotels by giving roof space a complete makeover. One way you can take advantage of your roof space is by adding a rooftop terrace. Rooftop terraces can serve a variety of functions, whether you want to add a rooftop garden, pool, dining area, or something else. There are plenty of ways you can maximize your structure design through rooftop re-designs.
Another way you can open up your space is by eliminating or considering alternative stairway railing. Older building structures focused more on cost than function and aesthetics. Today, you can get all three. Many designers are completely eliminating stairway railing, and others are using alternative styles that don't block off the space. Here are a few options you can consider:
Glass Stairway Railing
Wire Mesh Railing
Iron Stair Railing
Floating Stairs
Whichever option you choose, this space is just one example of how a traditional design limits your space. Instead of going for what everyone uses typically, working with a creative architect and designer, you can push the limits of what's possible.
Decide Between Open Vs. Traditional Floor Plans
Perhaps the most popular way architects maximize the interior space of a structure is through open floor-plans. However, open isn't always the best way to go. There are advantages to traditional closed-off floor plans and open ones. In a conventional floor plan, each designated area becomes a separate room enclosed with walls. Open floor plans remove the barriers and leave the entire space open as one large area.
Open floor plans gained popularity thanks to its easy access and flexibility. Walls can make it challenging to make a structure flow properly. It can also decrease the square footage of the entire building. But there are advantages to working in a closed space. For example, office buildings need more private rooms. Whether for individual meetings or upper-level management offices, closed-off space provides privacy and the space required to get work done. It can also designate certain areas for specific uses, including break rooms, lunch areas, and communal spaces.
Discover How Think Architecture Maximizes Space for Clients
No matter what you need, our experts can help you get the most out of the construction process. Our designers deliver creative, innovative, and visionary projects for clients throughout the country. Working with our clients, our experts combine innovation and experience for ground-breaking projects time-after-time. Learn more by contacting our team.